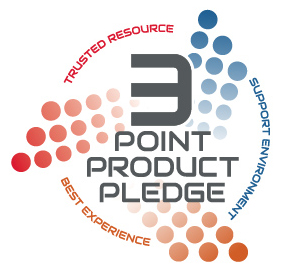 HandiFoam® has decades of experience in the adhesives and sealants market, bringing together the most trusted brands under one umbrella. As such, we are committed to providing distributors, contractors and the industry with the products, tools, and support needed to be successful. Our 3-Point Pledge, an innovation promise, helps guide us towards this goal. What exactly does it mean for you?
Be A Trusted Resource
Being your trusted resource means that HandiFoam® will consistently offer quality products that perform as expected. You can count on us to bring first-to-market innovations, lead industry trends, and deliver tips and training.
Deliver the Best Experience
We know better quality products yield better results. With HandiFoam® products, you get the same ease of use you have come to expect from HandiFoam® and Polyset® products, backed by ongoing innovation to improve the product and application experience.
Support the Environment
Provide products that help reduce energy consumption to developing products with low Global Warming Potential (GWP) blowing agents, we feel a global responsibility to develop products with a lower environmental impact.
More to Come
Our 3-Point Product Pledge is ingrained in everything we do and all the products we make today and in the future. HandiFoam® is leading the industry, pushing ahead of environmental regulations and always delivering innovations that improve.
For more information about our 3-Point Product Pledge, please contact us.